When You Need A Solar Power Generator
rinnadewatasari
09/05/2023
1110
Are you tired of power outages and the constant struggle to keep your home comfortable during such times? Well, the answer to your problem is investing in a solar power generator for your home. It's the perfect solution to keep essential home appliances running when the power goes out. This post highlights eight scenes where having a solar power generator is the ultimate solution to your power problems.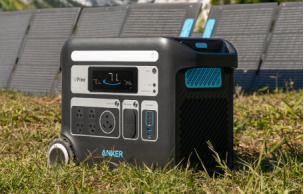 8 Scenes You Need A Solar Power Generator
Natural disasters
Natural disasters such as hurricanes, tornadoes, earthquakes, and wildfires can lead to power outages. In a situation like this, having a solar power generator is a game-changer. It ensures that you have access to power when the grid is down to keep essential appliances such as air conditioners and refrigerators running.
Camping trips
Going on a weekend camping trip? A solar power generator is an excellent source of power for your outdoor adventures. It's portable, lightweight, and efficient for powering your camping gear, including lanterns, cooking equipment, and even your phone. You won't have to worry about carrying extra batteries or searching for a power outlet in the middle of nowhere.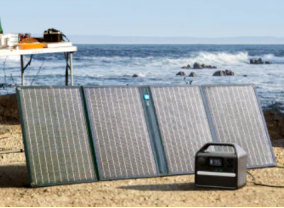 Remote areas
Living in remote areas can make accessing electricity a challenging task. Therefore, owning a solar power generator is ideal for powering up your household appliances. You can use it to charge electronic devices, power lights, and appliances, warming up food, among other uses.
Road trips
If you enjoy road trips, a solar power generator is a game-changing investment. It can power your RV fridge, microwave, and other essential appliances while you travel. Additionally, it's environmentally friendly and affordable compared to traditional fuel generators.
Outdoor parties
Hosting parties in your backyard and needing a source of power? A solar power generator is the perfect solution. It keeps the music pumping and the party lights shining bright all night long. You won't have to worry about power outages or running out of fuel mid-party. Just enjoy your time with friends and family the way you want.
Medical emergencies
A solar power generator is extremely beneficial during medical emergencies. It can power up medical equipment such as oxygen concentrators, nebulizers, and CPAP machines, ensuring patients have access to vital medical care and treatment. Especially in rural and remote areas, a solar power generator can be the difference between life and death.
Remote work
Working remotely from a cabin or a camper van? A solar power generator can power your internet connection and other essential devices, allowing you to continue with your work without interruptions. Even for office and business owners, a solar power generator is an excellent way to guarantee an uninterrupted power supply.
Home backup system
Lastly, solar power generators for homes can be the ultimate home backup system. It ensures that your home appliances such as lights, fridge, and heating system continue running during a power outage. Its affordability, versatility, and environmental benefits make it an excellent backup for your home.
Conclusion
Solar power generators are versatile, efficient, and reliable power sources that benefit households in many ways. From remote living conditions to medical emergencies, and camping trips, to natural disasters, owning a solar power generator is essential. It is an investment in your household and provides a safe, clean, and environmentally friendly electricity source. Get yourself a solar power generator – it's a decision, you won't regret.
Latest: Five Simple Ways to Stay Fit and Healthy
Next: Honor X6 Fingerprint Sensor: Fast And Accurate Protection
Related Articles