Leverage the Power of Your Smartphone: The Top Six Benefits
rinnadewatasari
11/04/2023
1143
In today's world, it's hard to imagine living without a smartphone. They have become such an integral part of our lives that it's hard to remember what we did before them! Smartphones offer a wealth of features and benefits, which is why they are so popular. In this blog post, we will discuss the top six benefits of using a smartphone.
The Benefits of a Smartphone
Increased Productivity
Smartphones offer a variety of features that can help users be more productive. For example, they can be used as a personal assistant, calendar, and email client. Additionally, many apps and services can be accessed on a smartphone, which can help users get things done more quickly and efficiently. Another example is that one can use it to access the Internet from anywhere without having to rely on a desktop computer or laptop. All you need is an internet connection, and your smartphone offers you everything that you need for browsing, e-mailing, etc.
Enhanced Connectivity
Smartphones allow users to stay connected with others at all times, whenever and wherever they are. Whether users want to connect with friends and family via social media or messaging apps, or work colleagues using email and chat applications, a smartphone makes it easy to do so. Just imagine what life would be like without smartphones. How would we connect with friends and family, or stay on top of work-related tasks? Without smartphones, life would be much more difficult.
Promoting Business Growth
Smartphones are not only beneficial to individuals, but also to businesses. In fact, many business owners now rely on smartphones and mobile apps to help them run their companies more efficiently and effectively. Business owners can use their smartphones for tasks like handling customer service inquiries, processing payments, and accessing important documents. Furthermore, there are a variety of mobile apps that can help enhance the productivity of employees in a wide range of industries. As such, it is no wonder that so many businesses today leverage the power of smartphones to promote growth and success.
Enhanced Entertainment
In addition to being a great communication tool, smartphones also offer a variety of ways to be entertained. From music and video streaming services to mobile games and augmented reality apps and photography, there's something for everyone. By the way, Smartphone cameras nowadays are incredibly powerful and versatile tools for capturing and sharing photography, videos, and more, allowing you to take sharp pictures with a variety of settings such as aperture and shutter speed controls. For example, the HUAWEI mate 50 pro features 50MP Ultra Aperture Camera with adjustable physical aperture of 10 sizes, ushering us into a new era of mobile photography.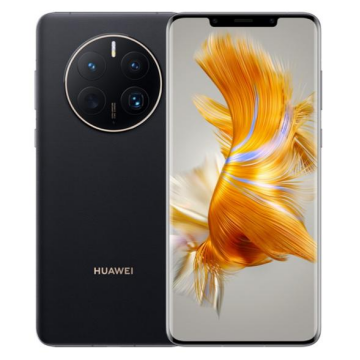 Greater Convenience
Smartphones are incredibly convenient due to their small size and portability. They can be taken anywhere and used for a variety of tasks, which makes them ideal for busy people on the go. Whether you need to pay a bill, check your calendar, or find the best place for dinner tonight, your smartphone has you covered and lets you do things more easily than ever before.
Increased Security
The importance of security can never be underestimated, and smartphones offer a number of features that can help users stay secure. Many have built-in security measures, such as biometric login options or remote wipe functionality. Additionally, there are apps available for additional protection, including mobile antivirus software and VPNs. With features like fingerprint scanners and facial recognition technology, smartphones are becoming increasingly secure. This is important for both personal and professional use, as it helps to keep sensitive information safe from prying eyes.
Conclusion
As an indispensable part of modern life, smartphones have become a crucial tool for daily functioning and there are certainly many benefits to using a smartphone. Whether you need increased productivity, improved communication, enhanced entertainment, or greater convenience and security in your life, a smartphone is the perfect tool for getting it all done! So it is time to act now!
Latest: Different Types of Smartphone Displays in the Market
Related Articles