RIG 800LX Wireless Gaming Headset for Xbox X/S and Xbox One
rinnadewatasari
15/08/2021
1065
ONE GIANT LEAP
Get a competitive edge with audio that heightens your sense of awareness and your gaming experience. Dolby Atmos® for Headphones pulls you into the game with moving audio that sweeps around and above you with precision and realism. Unleash the power of Dolby Atmos on your games with the included 2-year pre-paid activation code for Xbox One and Windows 10.
POWER WINS
What's power? Up to 24 hours of marathon gameplay from a single battery charge. Low-latency wireless technology that delivers clear, lag-free game audio and chats. All in an incredibly light headset with comprehensive audio adjustments at your fingertips. Power is RIG 800LX.
MARATHON COMFORT
Memory-foam ear cushions combat wearing fatigue and increase sound isolation for an immersive experience. The light, durable frame includes a self-adjusting head strap that evenly distributes weight to decrease pressure. RIG 800LX has multiple adjustment points to achieve a fit that lets you perform at your best, without tying you down or tangling you up.
PERFORMANCE AUDIO
Amplified audio with matched 40 mm drivers brings the soundstage to life. Low-frequency resonators reinforce bass and limit distortion. Voice feedback lets you monitor your outgoing levels and quality and the noise-cancelling mic ensures your teammates hear you, not the room you're in. When you're d
one with talk, just flip up the mic to mute it.
PRECISE CONTROLS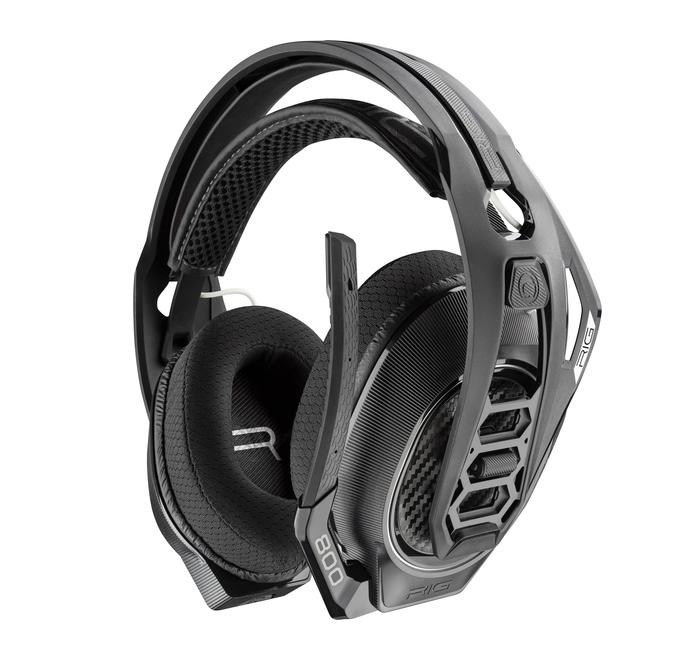 Wireless gaming requires split-second access to critical settings. Analog dials help you quickly adjust the balance between game and chat audio, as well as master volume. Choose an EQ setting to isolate pure highs, intensify the mid-range, enjoy seismic bass, or enhance vocal focus.
FEATURES:
Compatible with Xbox Series X|S and Xbox One
Unlock precise, three-dimensional sound with a prepaid Dolby Atmos® for Headphones activation code* Xbox One, Xbox Series X|S and Windows 10*.
Up to 24 hours of battery life and a quick charge feature that provides up to 1.5 hours of gaming per 30-minute charge.
Lag-free, digital wireless audio with a 10 m range from the wireless base for Xbox One.
Dynamic 40 mm drivers are matched with passive resonators for low frequency emphasis without distortion.
Lightweight, flexible and durable headset frame lets you configure headband and earcups for a comfortable fit during long gaming sessions.
Isolated closed-cup design and dual-material earcushions block outside noise
Removable noise-canceling mic lets team members hear your game calls clearly, and easily detaches for solo sessions.
Analog dials on the earcup let you set the master volume and quickly adjust the balance between game sound and team chat.
Latest: Samsung NX3000 Wireless Smart 20.3MP Digital Camera Review
Next: Samsung NX3000 Review
Related Articles